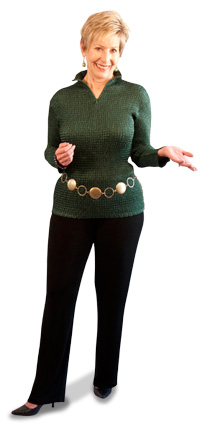 International Business Coach
Why Do I need A Coach?
Approximately thirty to forty percent of the Fortune 500 companies utilize executive coaching which has proven to be a valuable resource as stated here in the Wall Street Journal.
This quote was taken from a recent study on executive coaching, "When coaching is done effectively, my view becomes more robust and encompassing, what I think is important also begins to shift, and my capacity for making sense of complex, ambiguous issues expands. My choices and decisions are then better, and more of the right actions then follow."
Here are some of the reasons leaders might need a life coach.
To strike a harmonious home/work life balance
To better strategize on business tasks
To help make tough decisions in business (and in life)
Sherry Ray Consulting can help you in the following ways:
Unbiased feedback from someone that is passionate about your success.
Find the answers that work for you – not someone else. 
Someone to bounce ideas off of that will help you look at all sides of an issue.
Stop feeling stuck.
Someone not afraid to tell you the truth.
Accountability.
Feeling safe while excelling beyond your wildest dreams.
Questions that help you achieve clarity to put you on the right path.
Tools that help you know and trust yourself, thus creating a new found sense of peace and stability. Peace of mind knowing you are doing things your way and creating the life you desire. 
Business: Straightforward questions that help you make informed decisions effortlessly. The benefits of working with a coach that has been in most business roles and knows the questions to ask to get you where you want to go.
Career: Help deciding what you truly want to do. Creating an attention-getting resume and cover letter.  Completely new perspectives on how to interview that will make you fearless! FIND YOUR PASSION, DECIDE WHAT YOU REALLY WANT: A raise, a promotion, a new job, a new career path. Feel comfortable in asking for what you want. 
Spiritual:  Reconnecting with your inner-self. Learning to live intentionally through word and behavior.  Knowing how to stay grounded and protect yourself from another's negative energy output. HOW YOU CONNECT WITH THE WORLD AND HOW THE UNIVERSE CONNECTS WITH YOU.